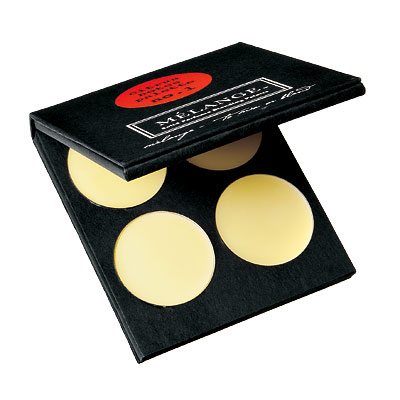 Mélange Solid Perfume Blending Palette - Gift Ideas Under $35 - Holiday Gift Guide 2010 - Shopping - InStyle
Our Melange Perfume Solid Blending Palettes are featured in the December issue of In Style Magazine in their coveted Gift Guide!
Each palette contains four solid perfumes in our signature base of natural Jojoba Oil & Beeswax. Each perfume is a finished fragrance, designed to be worn alone or combined with any others in the palette to create a custom fragrance blend -- custom blending at your fingertips! They are the perfect size for a handbag or travel and make a great gift.
Melange Perfumes are available
online
, our
website & stores
. To find a location near you or to purchase online, visit our our
website.
Happy Holidays!
Melange Perfume
Los Angeles, CA
melangeperfume@gmail.com
http://www.melangeperfume.com/